Ragazze alla pari in Canada
Informazioni necessarie per la partenza per il Canada
La permanenza di un au-pair in territorio canadese potrà andare dai 6 ai 12 mesi (una permanenza di soli 3 mesi non viene presa in considerazione dalle famiglie ospitanti, in quanto queste cercano la stabilità per i propri figli).
Qui di seguito vengono elencati requisiti e informazioni necessari per la partenza degli au-pairs per il Canada:
Volo A/R: non è previsto che sia a carico della famiglia ospitante, ma spesso accade che essi siano disponibili ad aiutare il ragazzo/a (questo è a discrezione dalla famiglia).
Assicurazione sanitaria: è necessario acquistarla e Celtic Childcare affianca l'au-pair nella procedura.
Il compenso di Celtic Childcare è di 500 euro, da versare solo dopo aver trovato la famiglia e a contratto firmato.
Per recarsi in territorio canadese è necessario essere in possesso del visto, che può essere di due tipi:
La sua validità è di 6 mesi, prevede un orario di lavoro settimanale di 20 ore con vitto e alloggio. Questo visto non è considerato come un permesso lavorativo, ma come uno scambio tra au-pair e famiglia in cui la cura dei bambini viene ricambiata con vitto, alloggio e alle volte dei corsi di lingua, ma non sono previsti pagamenti.
Qui potete trovare maggiori informazioni a riguardo: https://www.canada.ca/en/immigration-refugees-citizenship/services/visit-canada/eta/apply.html
La sua validità è di 12 mesi. L'attesa per ottenere questo tipo di visto può andare fino a tre mesi, per questo è necessario presentare la domanda per richiederlo il prima possibile tramite la compilazione di un questionario (di seguito spieghiamo come si dovrebbe compilare). Il Working Holiday Visa prevede un soggiorno minimo di 6 mesi con uno stipendio di massimo 330$ a settimana.
Qui potete trovare maggiori informazioni a riguardo: https://www.canada.ca/en/immigration-refugees-citizenship/services/come-canada-tool.html
Se l'au-pair avrà questa tipologia di visto, potrà essere considerato come "assunto/a" e la famiglia verrà considerata come "datore di lavoro", per questo la famiglia dovrà compilare tutta la documentazione presso l'ufficio tasse in Canada e pagare l'au-pair con una somma oraria minima, a seconda della provincia (qui di seguito è presente una cartina che illustra meglio la somma oraria minima).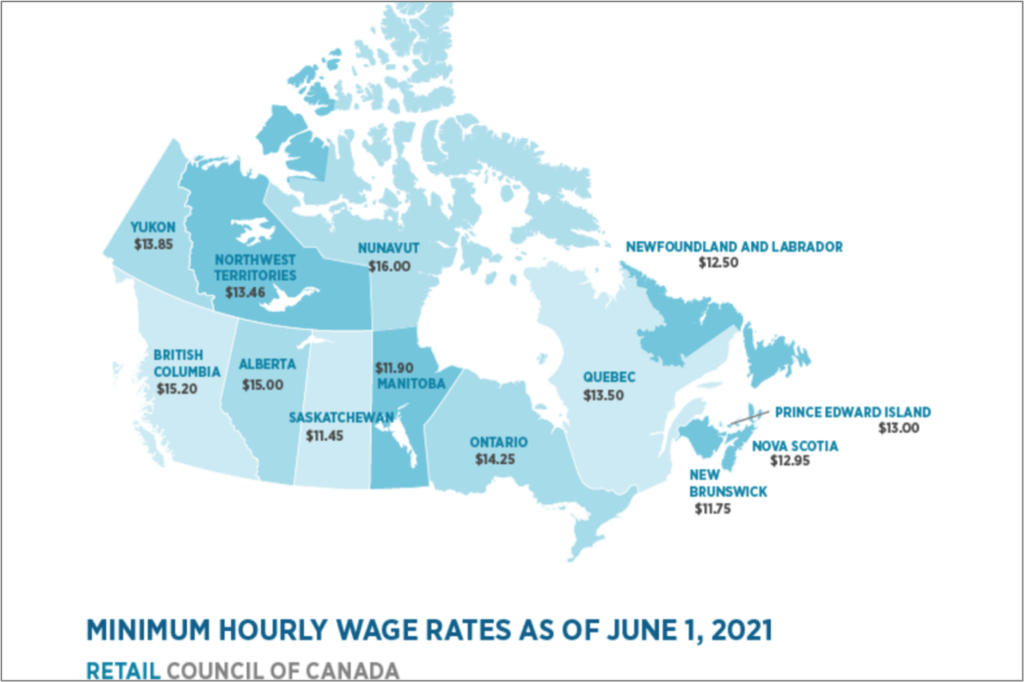 Di seguito ti presentiamo un esempio di come si dovrebbe compilare il Working Holiday visa.
Per aiutarti nella procedura di richiesta di questo tipo di visto, abbiamo completato il questionario per mostrarti cosa selezionare. Trovi sotto le risposte che devi selezionare nel questionario (dando la corretta data di nascita) e come puoi vedere al temine ti dà come risultato:
"Basato sulle tue risposte, puoi iscriverti per il Working Holiday Visa" e cliccando su "continue" potrai proseguire con gli steps seguenti per cominciare l'iscrizione. Ti verrà dato un numero di referenza (codice) che ti servirà quando ti iscriverai.
English version
To help, we completed the questionnaire to show you what to select, please find below what answers you need to select from the questionnaire, (giving correct date of birth) as you can see, at the end it gives you as result:
"Based on your answers, you can apply for the working holiday visa" and clicking on "continue" you can start the application following some STEPS. It gives a reference number, that they need to use when they apply.
Inizio del Questionario: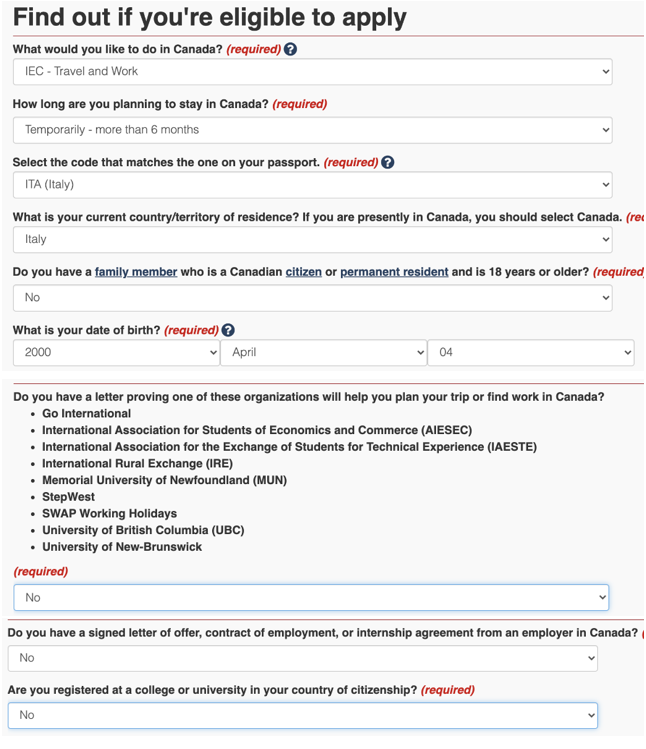 Fine del questionario: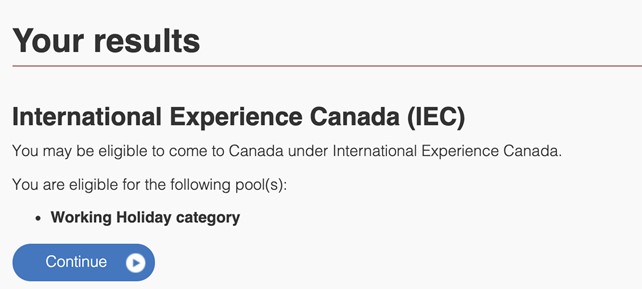 Start of application: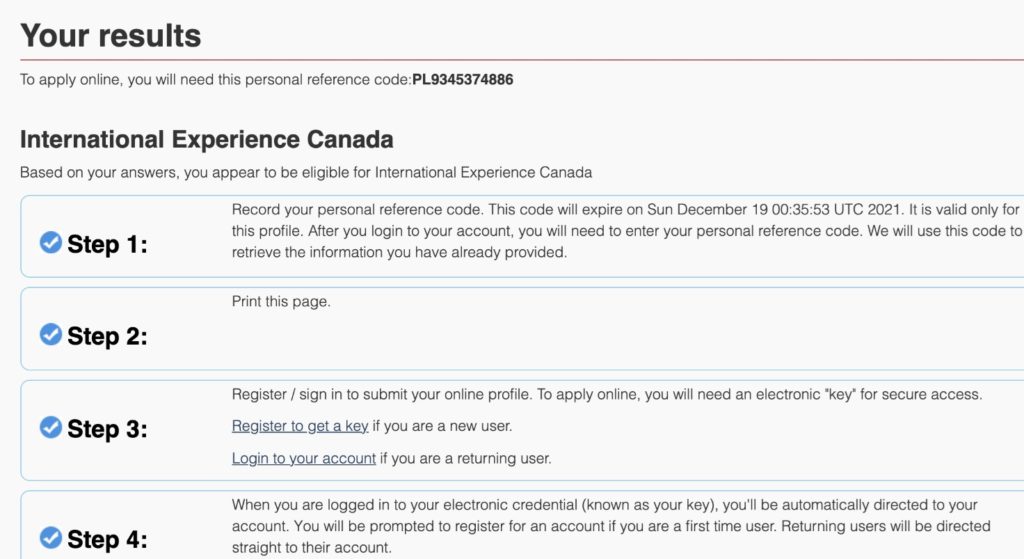 Successivamente dovresti ricevere questo: